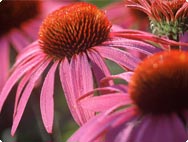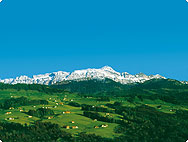 A.Vogel means Swiss Freshness and a high standard in organic cultivation of plants. The aim is always to offer the best quality fresh plant preparations possible.

Follow the progress of our medicinal plants and herbs on a daily basis with the web cameras.

Take a look at the A.Vogel herbal show garden at Teufen AR or watch as we harvest our plants in the fields at Roggwil TG.
Webcam 1:
A.Vogel herbal show garden in Teufen AR
The Webcams 2 and 3 are currently closed due to construction work. Please come back soon again.

Webcam 2:
Fields under cultivation at Bioforce AG in Roggwil TG
Webcam 3:
A.Vogel Healthy Way Walk
- take action against rheumatism at Bioforce AG in Roggwil TG
print