EchinaPoint visitor centre
Welcome to the new "EchinaPoint" visitor centre in the A.Vogel compound.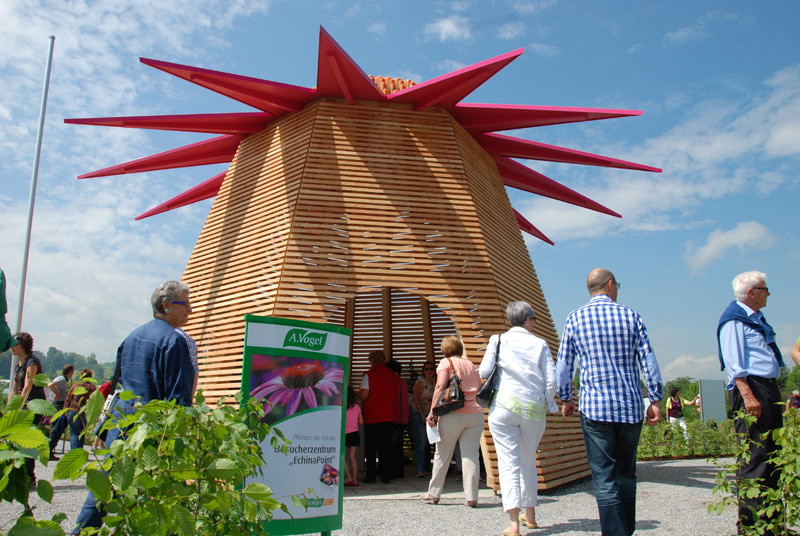 "EchinaPoint" is an information centre which focuses on the topic of health and provides an insight into the world of natural health: its history, how medicines from fresh plants are produced and how they work, healthy nutrition and exercise. A visit which appeals to all the senses.
The name "EchinaPoint" refers to Alfred Vogel's favourite plant, the purple coneflower Echinacea purpurea
While on a trip to the USA in the 1950s, Alfred Vogel obtained the first seeds from the Siouan Chief Black Elk. The descendents of these seeds are still used today.
The visitor centre is open daily. Entry is free. An exciting competition awaits you!